Are you thinking about having a big chop, the act of cutting of your hair rigorously? If so make sure you read Valerie's big chop experience. She decided to go natural after frequently using a hair relaxer and wearing a weave. This Me & My hair edition is all about Valerie Betorina's Big Chop Experience: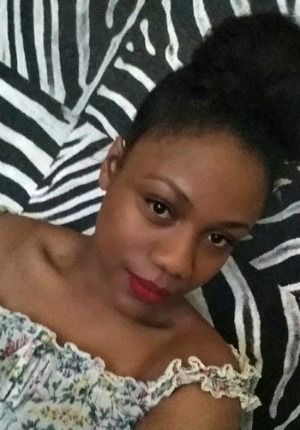 Name: Valerie
Natural since: 26 February 2013
Hair type: I have hair type 4B and a mix of 3C and 4A at the back.
Hair color: dark brown.
Frizz or curls: Curls!
Why did you go for a big chop?
I decided to end my unhealthy relationship with my relaxer. Not only did my hair get thinner, it also became shorter. I actually went from shoulder length to eyebrow length. After years of wearing weaves my hairline started receding. At that time I started thinking: "should I continue to cover up with weaves or should I be looking for a different solution?" I chose the last option. I wish I would've done this much earlier.
What do you regret the most?
Actually nothing. My big niece used to do my hair. Because she is older I assumed she knew what was good for my hair. My mother couldn't create, let alone braid, a suitable hairstyle for my age, so that's when my niece came in. If it was up to my mother I would've gone to school with 2 ponytails and bows, haha.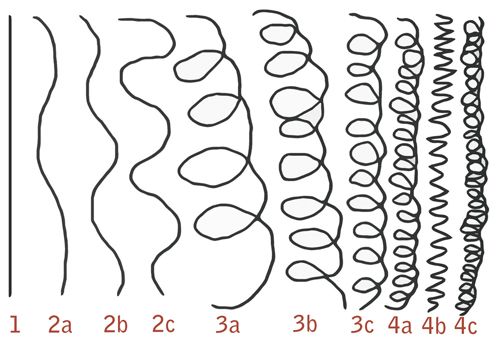 Me & My hair
I remember the day I went to camp when I still was in primary school. My niece created bantu knots. Not the 'normal' ones, but bantu knots with rubber bands and loads of gel. It was so tight I wanted to get them out. But since I never did my own hair, I didn't know what hairdo to create otherwise. So I decided to keep the bantu knots in. After two days the pain became less, but that was the last time my niece or someone else touched my hair.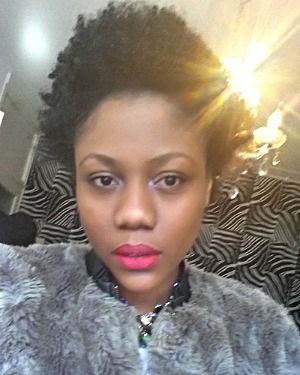 What's your favorite hair product?
Product? You mean products, I have more than 1 favorite. I can't do without coconut oil, sheabutter, rhassoul clay and Carol's Daughter Monoi Anti Breakage Spray. I need this to detangle my hair! And, I also need my huetiful steamer!
How much time do you spend on your hair daily?
This depends on how I'm planning to wear my hair. After my big chop, when my hair began to grow, I often wore wigs. At that time, my hair was always in braids. Nowadays, I often go for easy styles that I can wear for a day or 2. When I wear my afro, the detangling afterwards takes me about 20 to 35 minutes.
How often do you wash you hair? And what's your ritual afterwards?
Hmm.. I'm not sure if I should answer this question, haha. I wash my hair whenever I feel like it, but my wash ritual always starts with:
a hot oil treatment (before I wash my hair);
finger detangling my hair and sectioning it in 4 parts;
I often wash my hair with apple cider. When I use a shampoo it's always sulfate free;
After washing and cleaning my hair and scalp I deep condition my hair by using a hair steamer.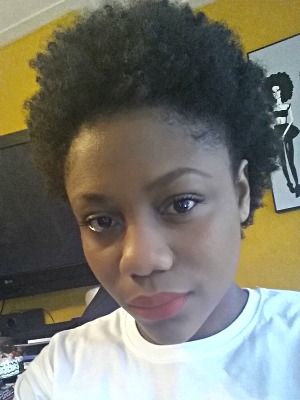 Lately I'm into rhassoul clay and indian healing clay treatments.
How often do you go to a hair salon?
I still haven't found a good hairdresser. I prefer to do everything myself. For example a while back I went to a lady to braid my hair. I wanted 2 long braids, but she really pulled my hair. It felt like hell! That's when I remembered why I decided not to let anyone touch my hair. I thanked her for her time and told her I would do it myself.
What do you do when you have a bad hair day?
When I have a bad hair day, I wear a high bun.
Who's your hair icon?
I love Solange Knowles!
Q | Do you also want to be featured & tell about your hair story? Send me an e-mail: info @ macblogster.nl
Also read: