From now on you'll read a newsflash about make-up or hair care on Macblogster.nl every Saturday. This first Newsflash brings you good news:mV&D adds three new make-up brands to its product range from 22 september 2014. Soon you'll find Sleek, NYX and IsaDora at V&D.

Sleek: suitable for different skin colors
I've written about Sleek before on Macblogster.nl before (remember my blog posts about Sleek eye shadow palettes or Sleek Pout Paints?). What I like about Sleek is its excellent price quality ratio. It's an affordable English brand that gives sufficient quality for what you pay for. Sleek is especially known for its blushes, lipsticks and eye shadow palettes and is suitable for women with different skin colors; from Lily white to Nubian black.
NYX: highly Pigmented
NYX is known for its highly pigmented make-up with and a reasonable price. Different beauty bloggers are in deeply love with NYX lipsticks and blushers. Personally I haven't tried anything yet, so am thrilled it'll be availale at V&D. Did you know NYX, which is named after the Greek goddess, is the fastest-growing cosmetics company in the U.S. and was recently taken over by L ' Oréal.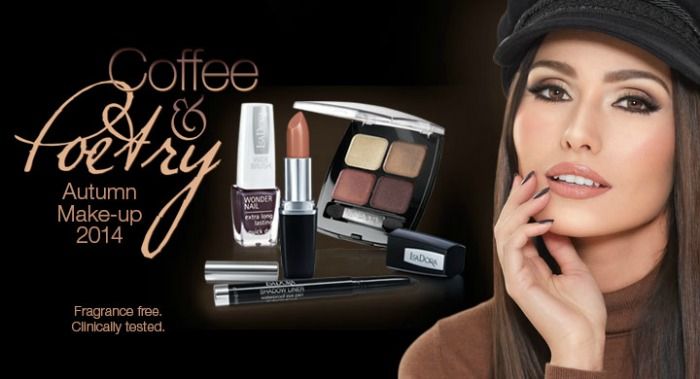 IsaDora: for sensitive skin
Besides adding an English and American brand to its make-up department, V&D also presents an European brand: IsaDora, a Swedish cosmetics brand with a wide range of make-up, including a line with 100% mineral make-up. IsaDora is known for its high quality. It's cruelty free, perfume free and it isn't tested on animals. This makes IsaDora also suitable for sensitive skin and eyes. IsaDora is exclusively available at V&D.
De V&D stores where you'll find Sleek, NYX and IsaDora are:
Hoofddorp
Dordrecht
Heerlen
Rotterdam Zuidplein
Roosendaal
Amsterdam Noord